House of Illustration

2015 - 16
Outcomes from a 6 month residency at House of Illustration, London.
Mapping King's Cross
Paper and wood
30 x 30cm

During this time I mapped the changing environment of King's Cross, observing relationships between buildings, objects and people in the landscape. I considered how we perceive, quantify and navigate our surroundings in order to make sense of the world, or otherwise.

I presented the gallery as the centre point of my personal 'map' of the area; where each wall featured a series of wood and paper collages representing experiences encountered during the residency in each particular direction.


You Are Here

Risograph and interactive event

As part of the residency research, I hosted an experimental mapping project where the public were asked to navigate the King's Cross development to create their own version of my print You Are Here.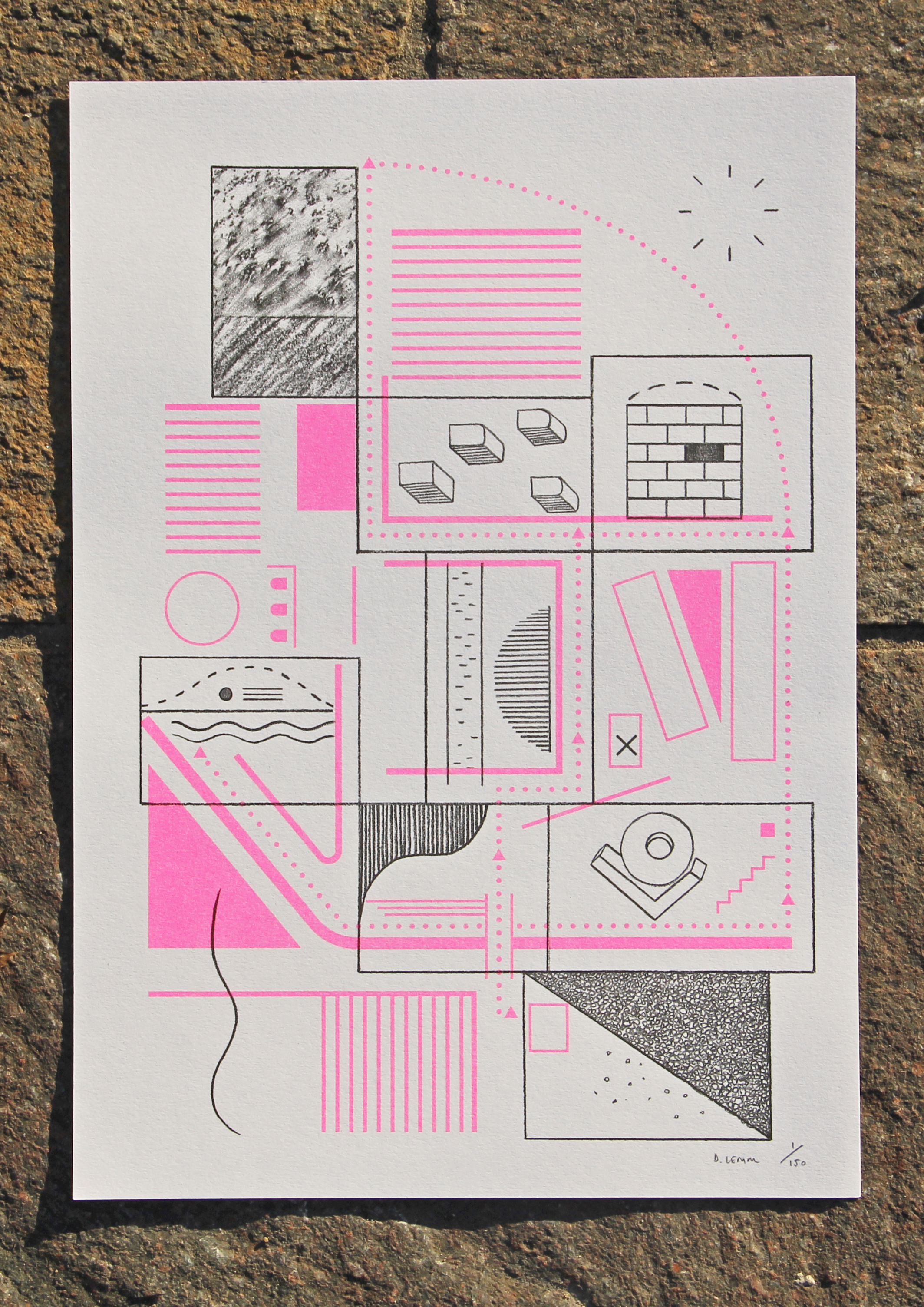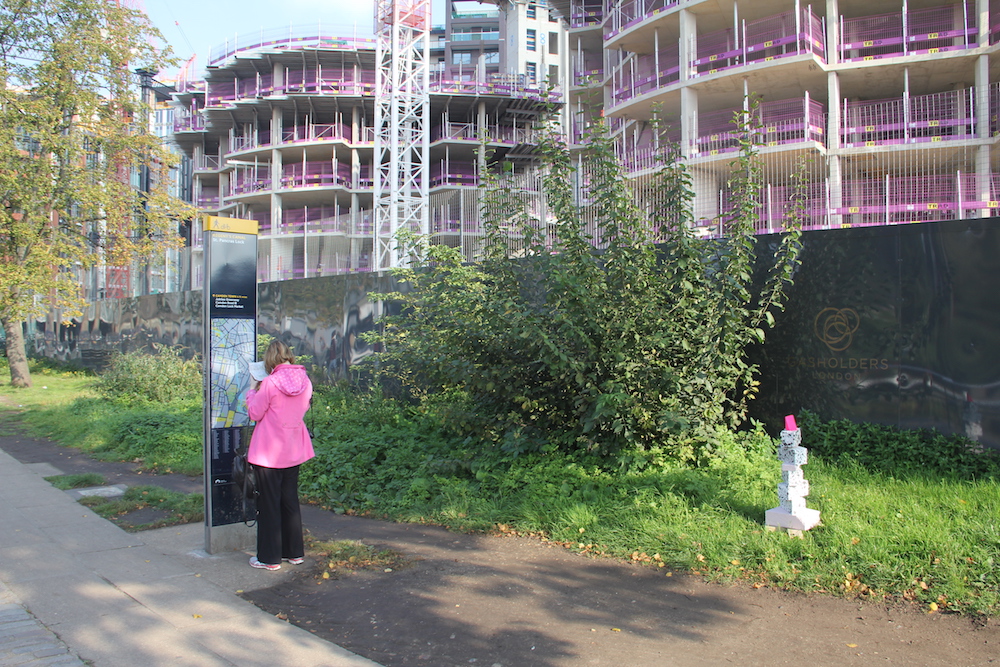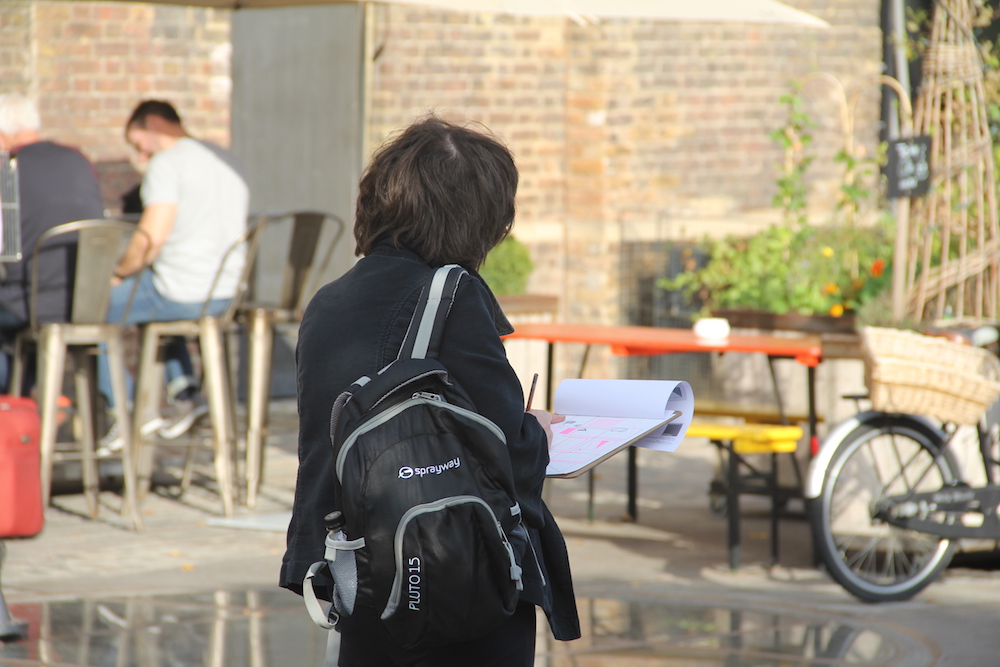 Process