Debris and Phenomena
2015

Screen print on admiralty chart

Selected works from a suite of prints produced for my solo exhibition Debris and Phenomena at Edinburgh Printmakers.
These works are primarily informed by walks around Broughton, Edinburgh.



Cairns
2015
Screen print and admiralty chart collage.
14 x 20cm (approx)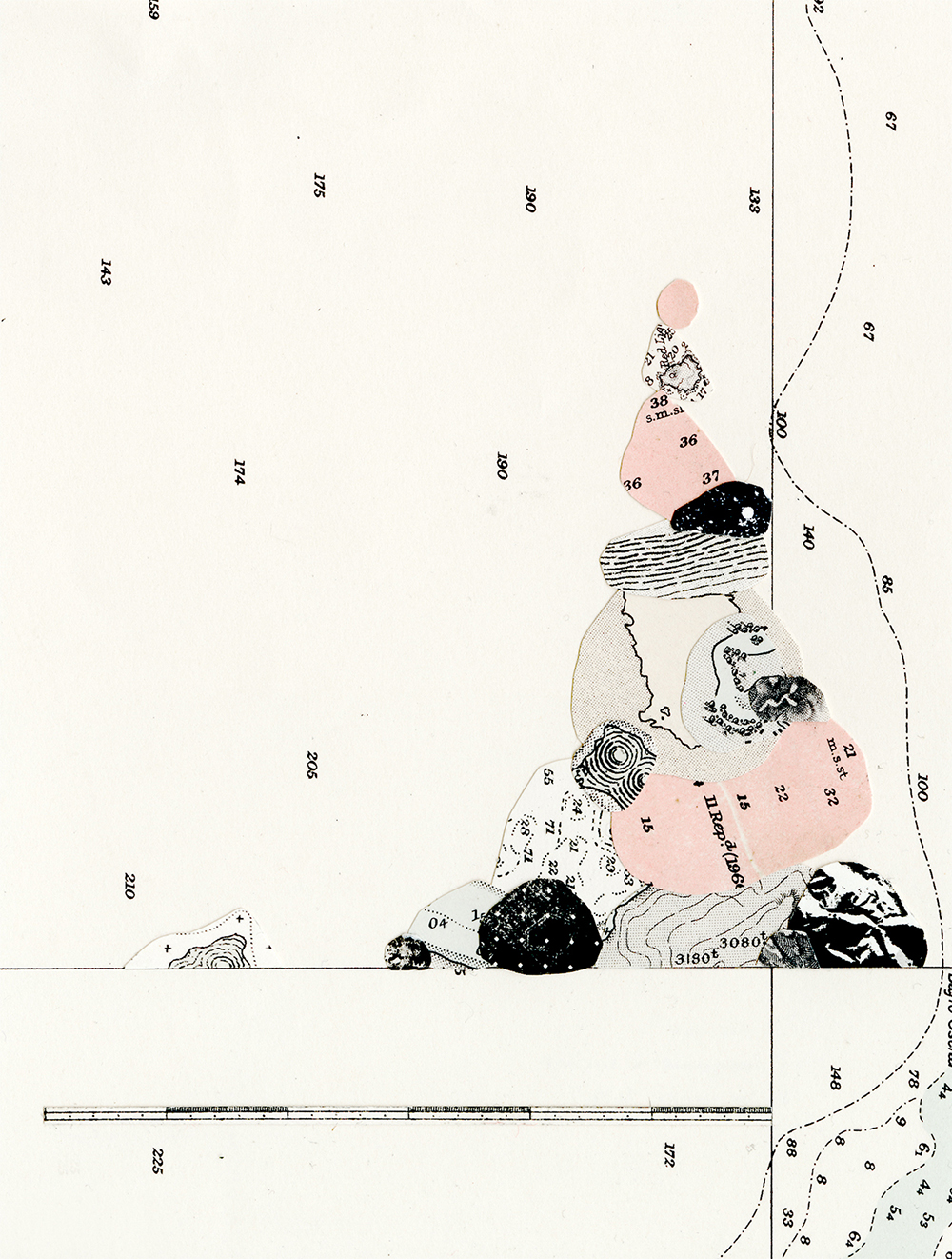 Landmarks
2015

Interactive event

Alongside the print series, I hosted an interactive work where participants were invited to create a version of my print Landmarks, by following the route depicted in the print.
Ink stamps were to be found at various locations along the route, which featured symbols representing features in the landscape visible from each point of interest.