Outcomes from (w)ORD residency at Tjuvika near Bergen, with Bergen Atelier Group and Society of Scottish Artists.
Ting Tree Tabu Type
Birch plywood relief
255 x 532 x 18mm (x 4)
The project focused on ideas around language, materiality and connections between Norway and Scotland.
Wood became a particular interest during my research.
These assembled pieces are based on sea fastenings found near Tingwall, Shetland, objects used to secure loads to boats in North Sea industry. Here they are translated into wood and presented as speculative objects, awaiting classification or interpretation.
Aspects of Tjuvika
Archival print of collated relief prints.
33.5 x 47cm

Informed by geographic diagrams witnessed in Bergen, I produced these relief prints on location at Tjuvika after noting the topography of whittled sticks resembled the surrounding island landscape.
Installations
Views from the resulting travelling exhibition
Ebbe+Flow at USF, Bergen and Galleri Rustica, Holmeknappen, Norway. The works from each artist are contained in the central box and expand in different ways dependant on the exhibtion space.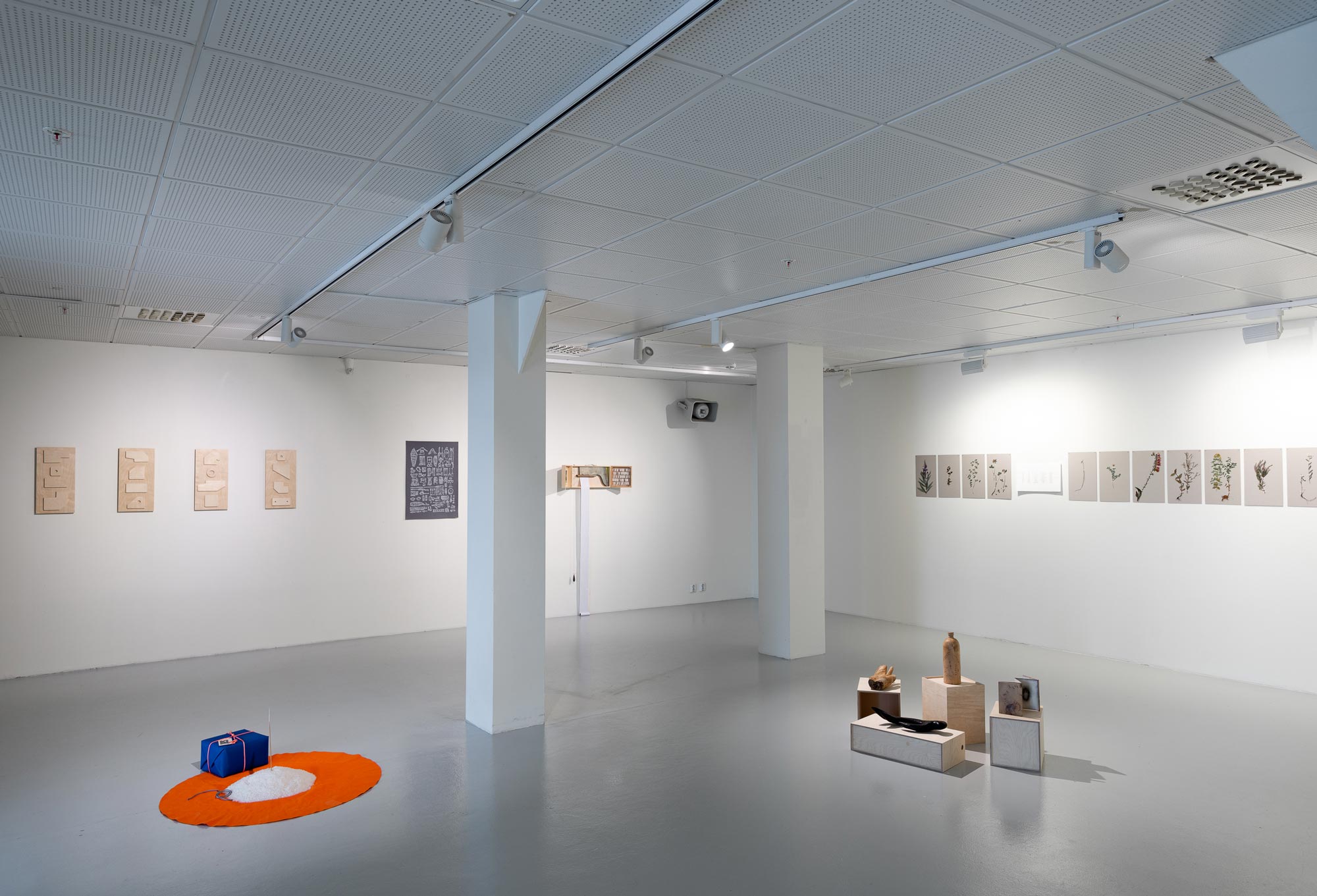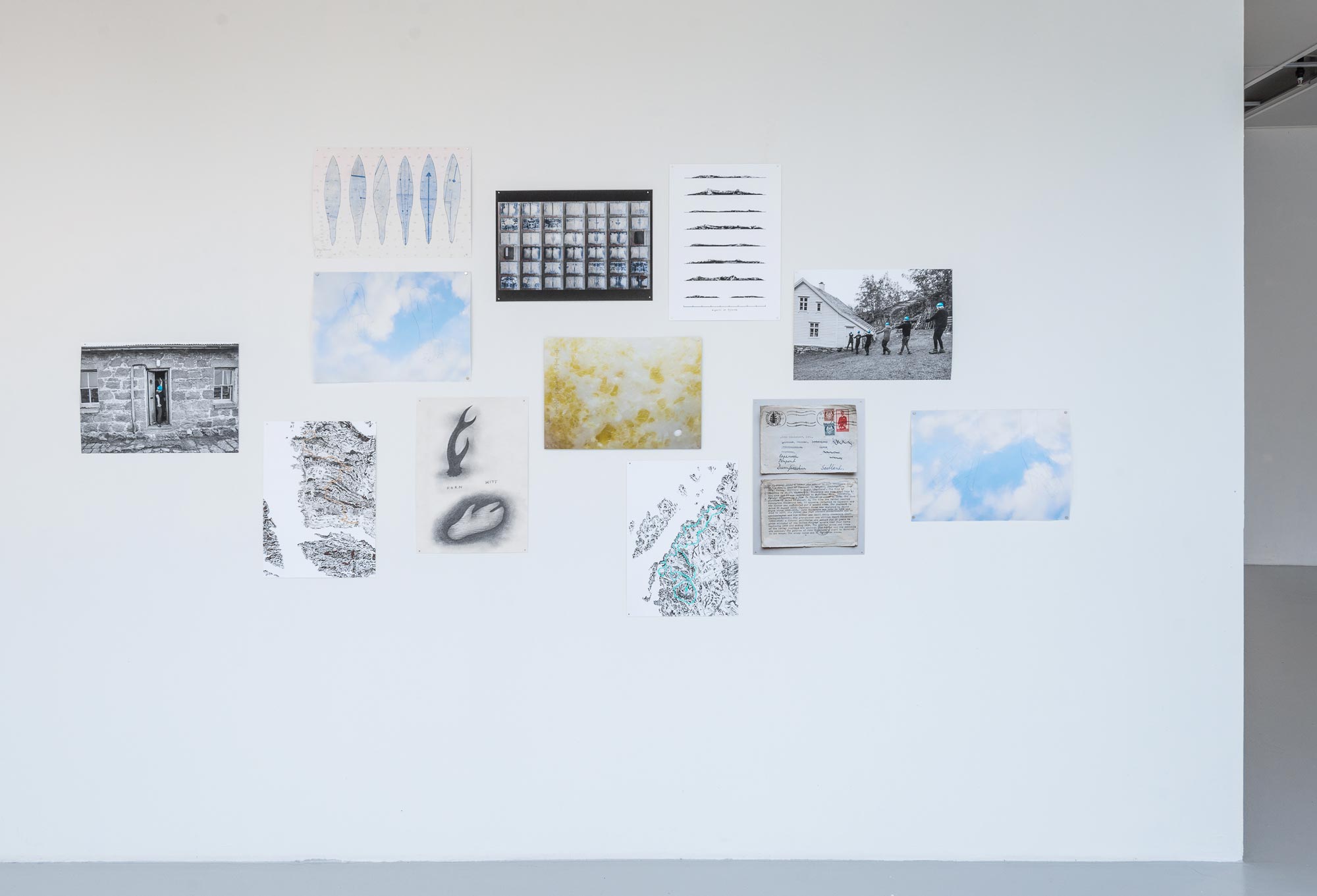 Process