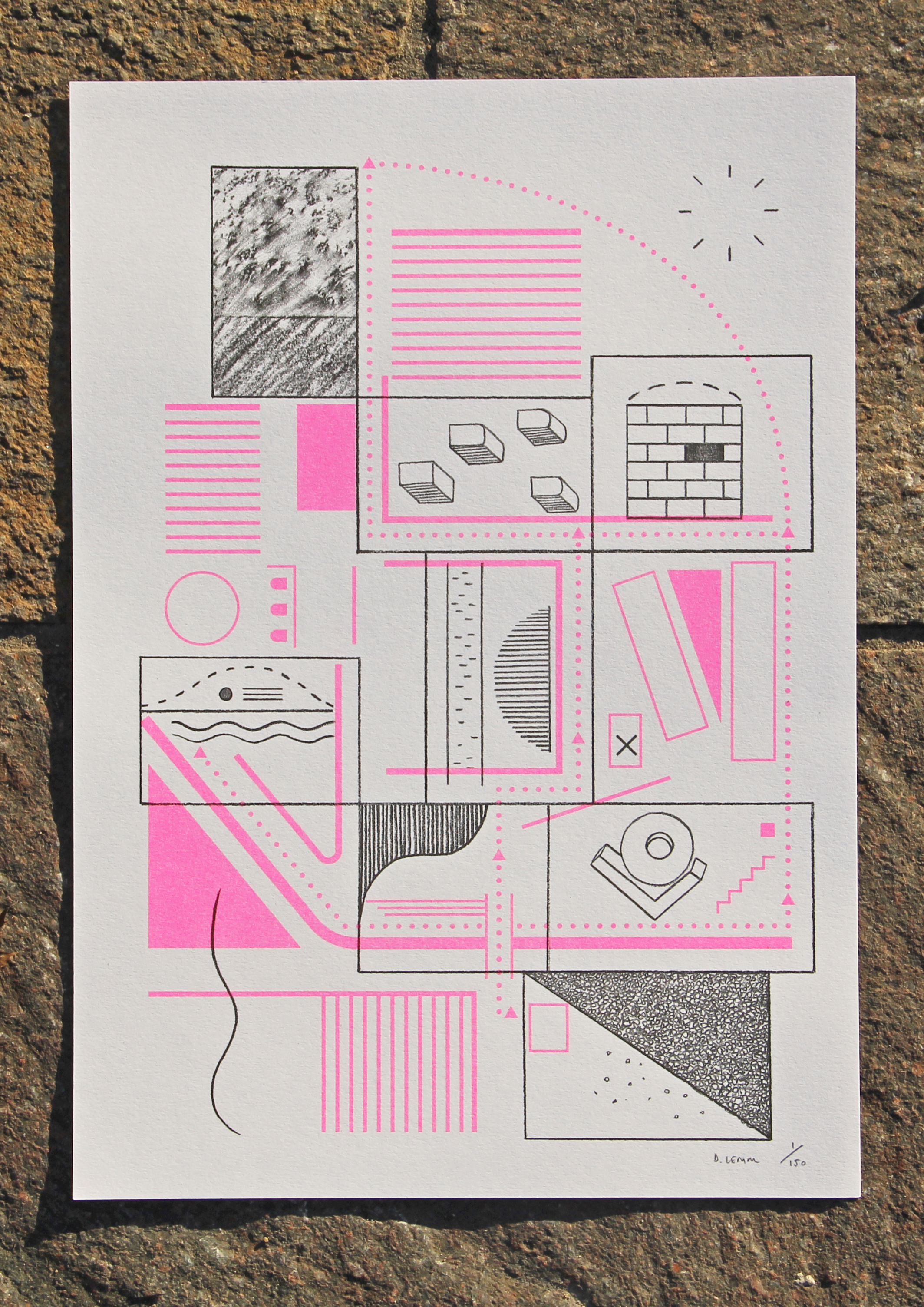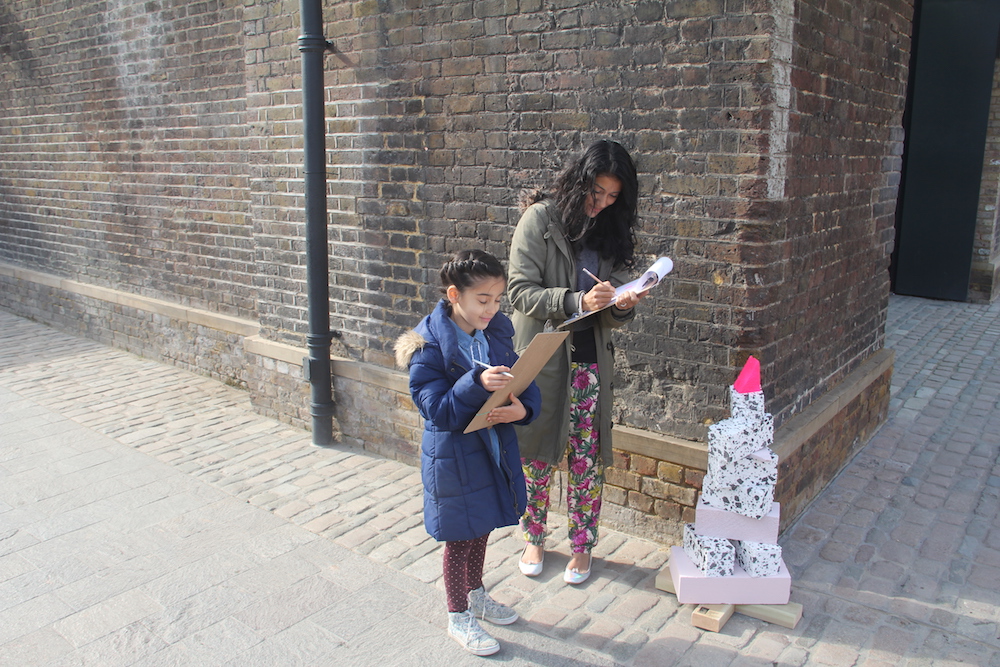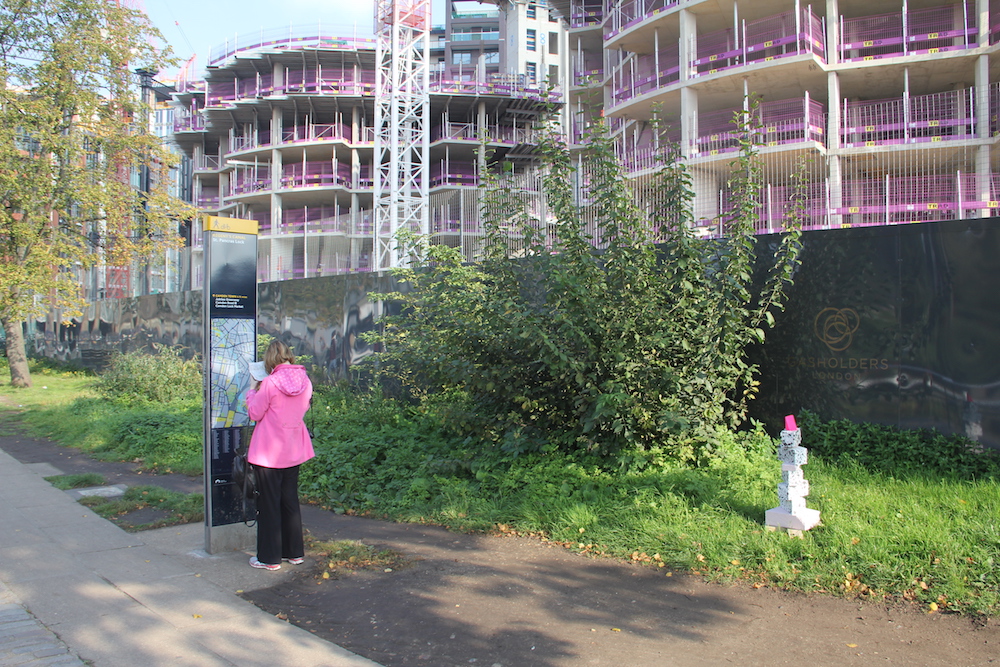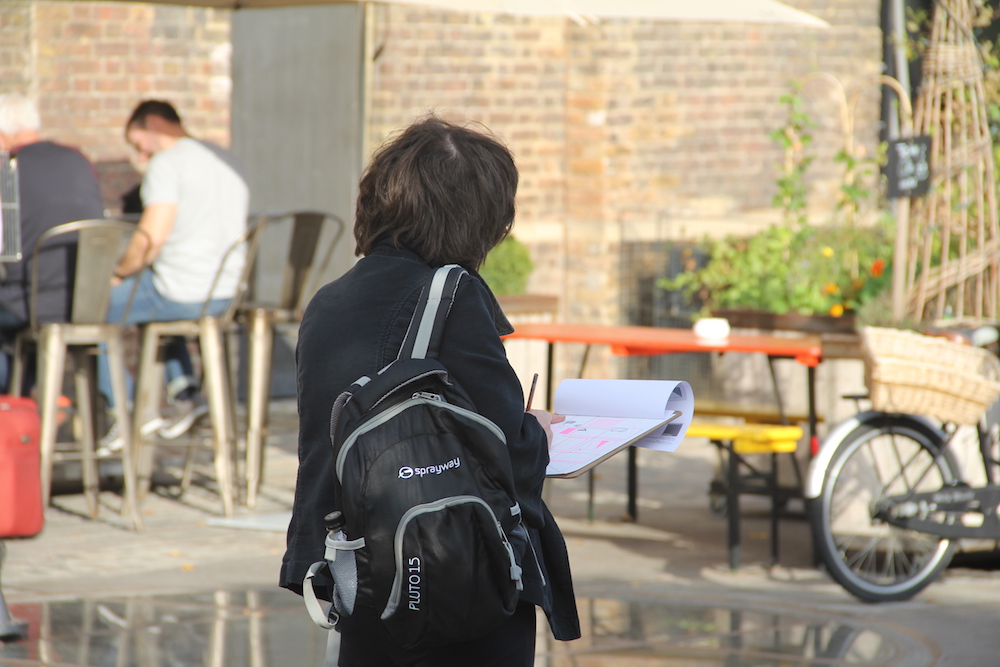 You Are Here
2015

An experimental mapping project in which the public were asked to navigate King's Cross to create their own version of my print You Are Here.

I made two Risograph 'map' prints, one with a grid of my drawings and another with an empty grid and map/route.
I then asked members of the public to find/follow the route and fill the blank grid with their own drawings made from observing their surroundings at each marker point and considering details of their surroundings that aren't usually visible on conventional maps.
These points were at the official street maps of the area, and marked by 'cairns' I placed in the landscape.

Part of my residency as "Illustrator in Residence" at House of Illustration and The Big Draw event at King's Cross in Oct 2015.

Development of my Landmarks project in Edinburgh.